IMPORTANT TAXES & RETIREMENT WEBINAR FOR CALIFORNIA BABY BOOMERS
Complimentary Retirement Taxes Declassified Webinar
Eliminate the Silent Partner in Your Retirement, the IRS, & Gain Control of Your Taxes In Retirement
It's easier to save $10,000 in taxes in retirement than it is to generate $10,000 more in retirement income. Have you addressed your tax strategy for retirement or will the IRS get more than their fair share?
Privacy Policy: All information provided is secure and confidential. Please provide valid email and phone number for workshop confirmation purposes.
During this Virtual, Information-Packed Workshop, You Can Discover:

Why taxes can be one of your biggest retirement expenses without a proper plan in place.
Immediate actionable steps to protect your savings from heavy, unnecessary "retirement taxes."
How to lock-in historically low tax rates now, before taxes increase.
Strategies to help you avoid "401k and IRA tax pitfalls." (1)
How you can create tax-free retirement income and potentially lower your tax bracket in retirement.

And MUCH more!
Unnecessary taxes can be one of the BIGGEST expenses in retirement if not properly planned for.
Don't miss the chance to learn how to REDUCE some of your tax exposure in retirement, so you can create tax-efficient retirement income and potentially save thousands of dollars.
Every webinar attendee will receive a complimentary copy of "The No-Compromise Retirement Plan." It's a leading book on creating tax-efficient retirement income that works for you - not the IRS. Attendees will also have the opportunity to receive a complimentary personalized retirement income and tax strategy review.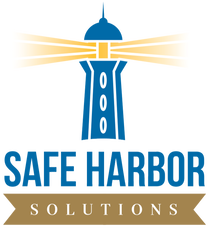 Jason Groth

President & Founder | Safe Harbor Solutions
Jason began his career in the financial services industry in 1997. Committed to his clients' financial well-being, he ensures that they understand their options and that they are in a position to make well-informed decisions. His effectiveness as a communicator assures that his clients are constantly apprised of their financial situation. He empowers his clients by providing them with easy-to-understand information so that they can feel confident in the strategies they choose for financial planning in retirement. Jason holds numerous licenses and has served as a Wealth Consultant for a wide range of individuals and entities, including but not limited to: athletes, municipalities, entertainers, local banks and large corporations.
​
Jason also serves his community through various service activities including the Polinsky Center for Children, American Diabetes Association, the Susan G. Komen Foundation, and was named Big Brother of the Year by Big Brothers Big Sisters of San Diego in 2010.
CA License #0C17283
¹ Martin H. Ruby. "The No-Compromise Retirement Plan, 2nd Edition." Stonewood Financial (Publishers), 2019.

*https://www.cnn.com/2020/03/25/politics/stimulus-package-details-coronavirus/index.html
**Although qualified withdrawals from a Roth IRA are tax free, when converting a Traditional IRA into a Roth IRA,
the entire converted taxable amount is reportable as income in the year of conversion.
Advisory services offered through ChangePath, LLC a Registered Investment Adviser. Change Path, LLC and Safe Harbor Solutions, LLC are unaffiliated entities.
The information contained herein is based on our understanding of current tax law. The tax and legislative information may be subject to change and different interpretations. We recommend that you seek professional legal advice for applicability to your personal situation.
Licensed Insurance Professional. By providing your information, you give consent to be contacted about the possible sale of an insurance or annuity product. Attend and learn how annuities and life insurance can be used in various stages of planning for retirement income. This presentation is not intended to be legal or tax advice. The presenter can provide information, but not advice related to social security benefits. Clients should seek guidance from the Social Security Administration regarding their particular situation. The presenter may be able to identify potential retirement income gaps and may introduce insurance products, such as an annuity, as a potential solution. Social Security benefit payout rates can and will change at the sole discretion of the Social Security Administration. For more information, please consult a local Social Security Administration office, or visit www.ssa.gov.